Automist can be connected to the existing water main
When considering active fire suppression systems (AFSS) the provision of an adequate water main is often the responsibility of the homeowner. Ensure that your quote covers all the costs required to complete your installation. 
Traditional fire sprinklers typically cannot be fed from the mains as they require 60 litres per minute (lpm) and 2-3 bar of pressure in order to operate. The cost of supplying water can significantly increase the cost. The majority of water companies recommend at least a 32mm diameter supply pipe, instead of a standard 25mm pipe. In many cases a tank is needed to store the 600-1000 litres of water. Weighing as much as a tonne they often take up valuable storage space in your loft with the load spread over multiple joists. 
Automist is different. It uses less water than a power shower (6 lpm, 1 bar) and, therefore, can be connected seamlessly to a dwelling's existing water supply.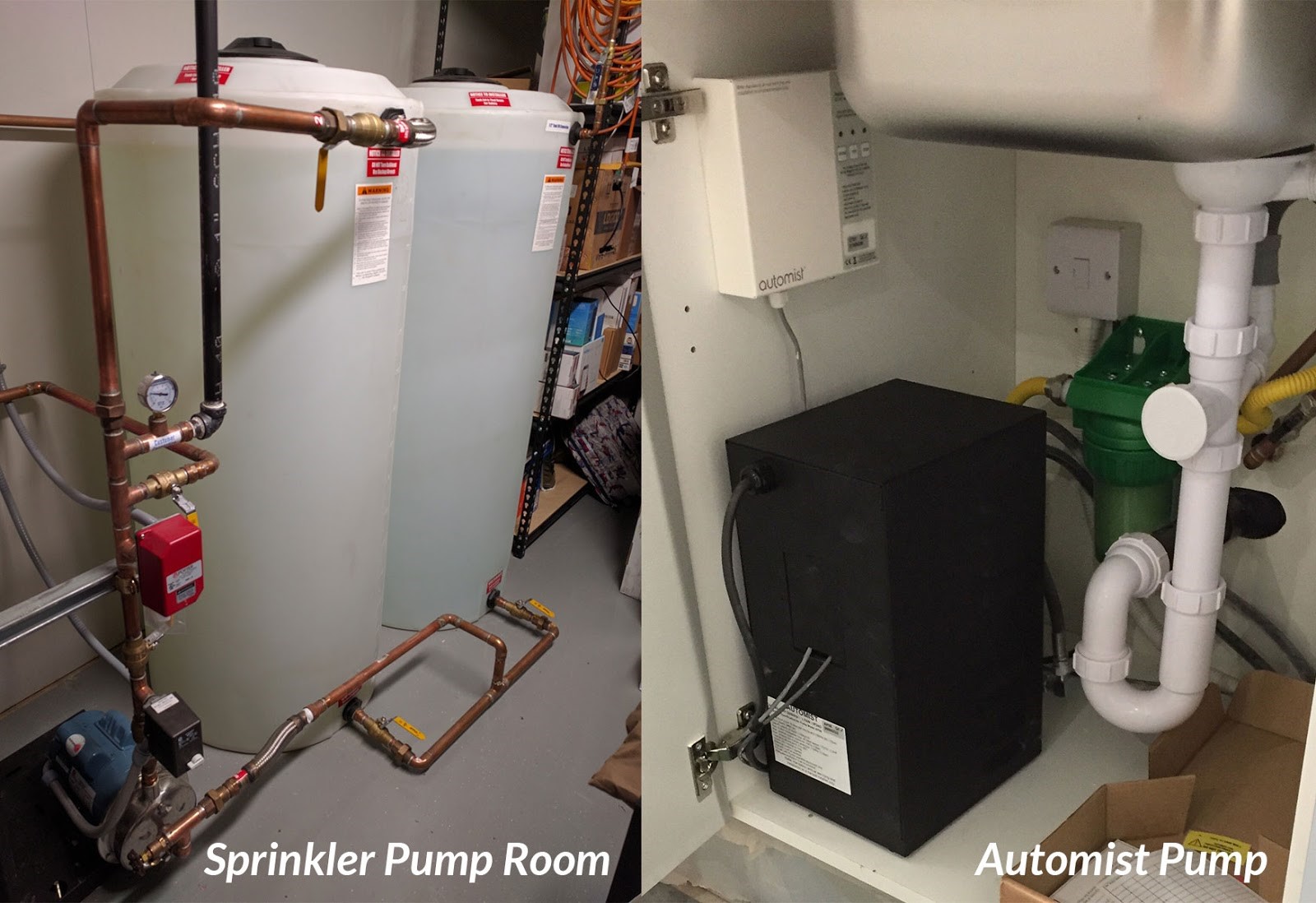 Learn more about how the innovative sprinkler alternative uses a fine water mist to suppress fires.
An increasing number of individuals and organizations are installing Automist in their homes for a wide range of uses.
Discover the variety of ways you can buy Plumis products from our growing network of US and International Installers.